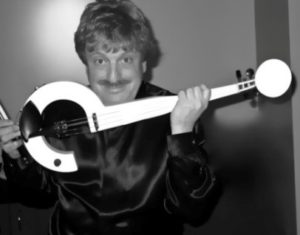 Performer, composer, arranger, pianist, clinician and jazz educator, Danny Seidenberg, will coach chamber ensembles as well as lead the 2018 Music Culture/Style Workshop.
Mr. Seidenberg plans to open up campers' musical world by exploring the chamber-jazz-pop music style and instruments. His workshop will involve improvisation  as well as alternative style. He will bring his computer to generate a "backup band" and get students improvising.
Mr. Seidenberg is probably best known as a member of the Turtle Island String Quartet for 12 years, 1992-2004. He was in residence at the Henry Mancini Institute (UCLA) through 2006, was an instructor at UMass and Stanford in their jazz studies departments. He taught at Willamette University in Salem, Oregon, and he currently teaches arranging and improvisation classes at Vandercook College.