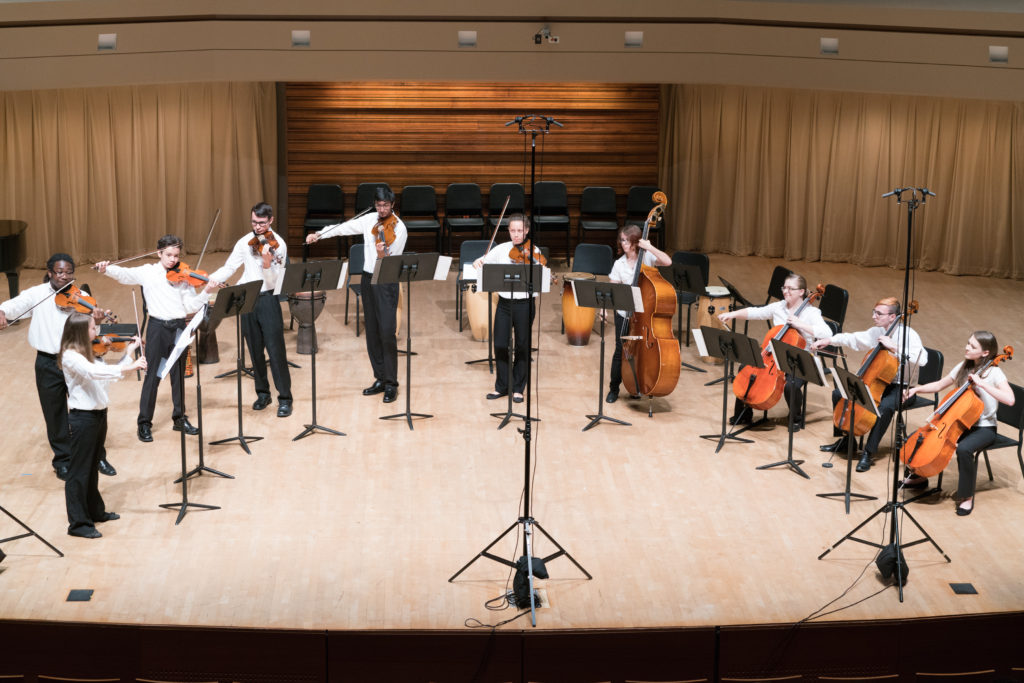 As a composer and orchestrator, the kind of work I receive is anything from singer-songwriter arrangements to symphonic works to editing books for musicals. The knowledge needed to accurately do whatever tasks are at hand is crucial. I have written for many different situations: short films, recording sessions, musicals, and even concertos. Each setting requires a different set of ears and a different set of sounds. This is where learning comes into play. I love to learn new things, or learn more about what interests me. As musicians, we keep learning, but we also HAVE to keep learning and expanding our range. I am what many may call a crossover violinist, or a contemporary violinist. I have played, do play, and absolutely adore classical music, but I also play and listen to many other styles of music, including R&B, Hip-Hop, Rock, Metal, Christian Worship, Gospel, etc. I decided about 4 years ago to take the knowledge I had from writing in all of these styles and applying them on violin. I recently went to the Five Week Summer Immersive Camp at Berklee College of Music in Boston, and I fell in love with the school. I am able to write, learn, and play in just about every genre known to man.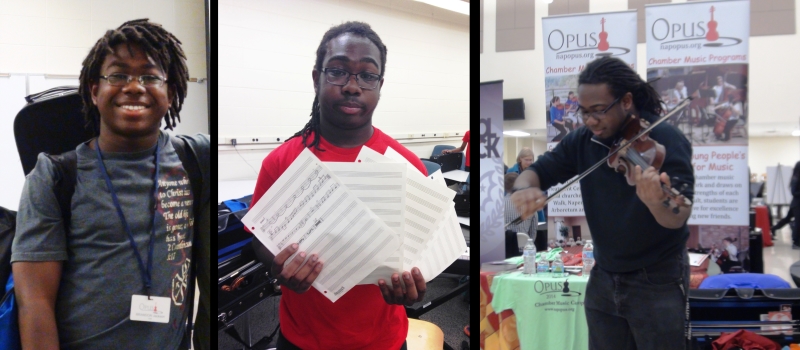 As a performer, this goes deeper than knowledge.While a person is performing, he/she is conveying a message of importance to the listener. If I play every passage of "Winter" by Vivaldi technically correct, but I do not convey anything, then my audience has lost interest. This is why classical music is failing. Too many musicians are not "performing", but playing. When the band, Metallica, goes to play a show, not only is the music good, but each member is obviously having a lot of fun. This is my goal as a violinist. I play with a bunch of facial expressions and I emote through the music. I move and smile and give faces, nodding my head asthe beat continues. I am constantly thinking about the music being played and the music being transferred from me to the audience.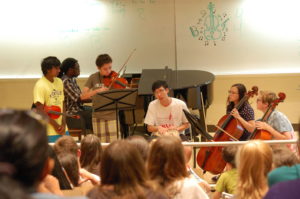 One of the most important compliments I've ever gotten was at an Opus Chamber Music Camp Showcase, where I played a piece I wrote for piano and strings. A TA came up to me and asked if I ever wanted to score films, because my music was full of emotion and vision. That compliment 3 years ago changed my career path for good. I soon after pursued composition and learned all I could, landing me a scholarship at the Berklee College of Music for Composition and Film Score.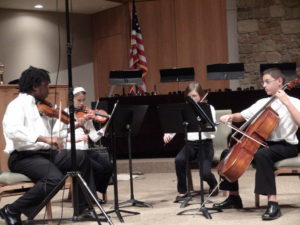 Listen to one of Brandon J.'s composition at https://www.youtube.com/watch?v=th0n8enbn4o.