Creative Music Workshop
Project A: Composition
Compose a piece of music that is inspired by a work of visual art (painting, photo, sculpture) or a work of literary art (story, novel, poem).
Project B: Electric Instruments
Campers will try to create music as their project using electric instruments.
Project C: Music Arranging
Arrange, transcribe or orchestrate a short piece of music for your instrument or small ensemble of available instruments. Students choose music (to be approved by the workshop faculty) and faculty help them create their own new version of the music.
Project D: Videography
Campers perform their compositions at the Showcase on Friday. Faculty members and TAs will also be available to perform compositions and music arrangements and to show campers' videos. We look forward to seeing and hearing your projects!
Culture-Style Music Workshop – Short Illustrations by Tom Culver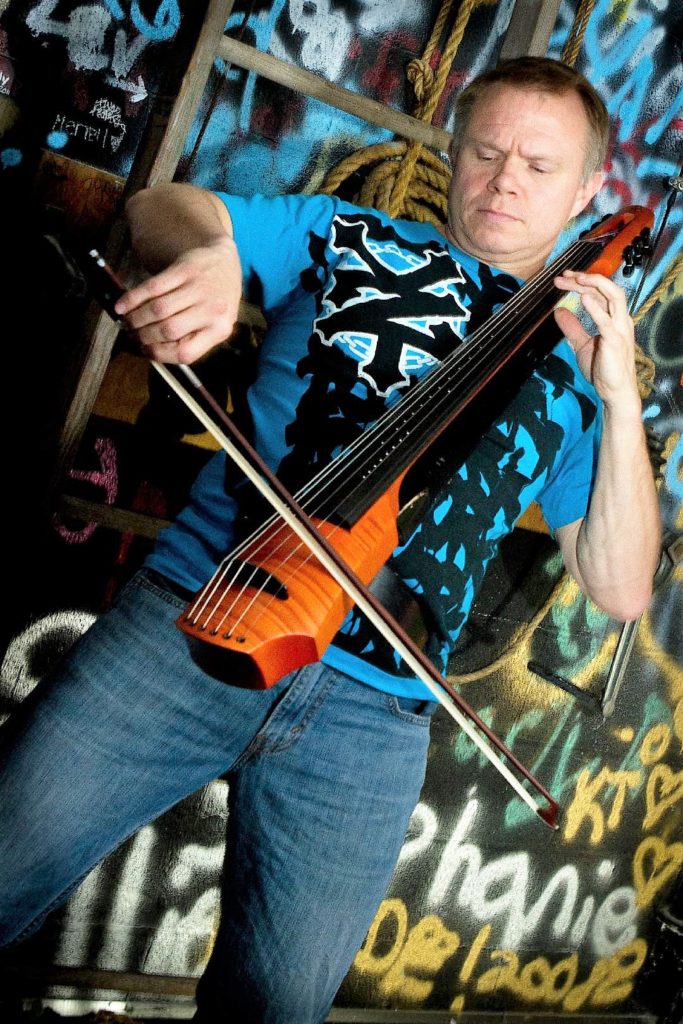 String players are being asked more and more at the junior high / high school level to be part of rock / pop band by their peers. Oftentimes guitarists might ask a string player to play something that compliments what they are playing, but string players aren't always sure how to do this, or would prefer sheet music, which, if an original composition, won't exist for the string student to use. So, there's a bit of a void there.
Cellist/Conductor/Guitarist Tom Culver will give examples songs and teach how to analyze the chords to develop a string line. He will have class participation covering exercises in voice leading, common tones, passing tones, ostinatos, etc. He will play guitar also and starts with easier (2 chord) songs, have students try out ideas, then maybe work up to 3 or 4-chord songs. The goal would be to create a string line that compliments the song harmonically, melodically and rhythmically.