Creative Music Workshop
Project A: Composition
Compose a piece of music that is inspired by a work of visual art (painting, photo, sculpture) or a work of literary art (story, novel, poem).
Project B: Electric Instruments
Campers will try to create music as their project using electric instruments.
Project C: Music Arranging
Arrange, transcribe or orchestrate a short piece of music for your instrument or small ensemble of available instruments. Students choose music (to be approved by the workshop faculty) and faculty help them create their own new version of the music.
Project D: Videography
Campers perform their compositions at the Showcase on Friday. Faculty members and TAs will also be available to perform compositions and music arrangements and to show campers' videos. We look forward to seeing and hearing your projects!
Culture-Style Music Workshop – Chamber-Pop-Jazz by Danny Seidenberg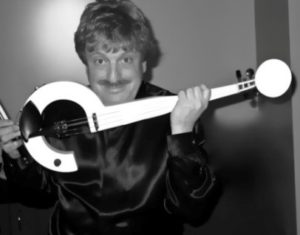 Mr. Danny Seidenberg plans to open up campers' musical world by exploring chamber-jazz-pop music style and instruments. His workshop will involve improvisation as well as alternative style. He will bring his computer to generate a "backup band" and get students improvising. Mr. Seidenberg is probably best known as a member of the Turtle Island String Quartet for 12 years, from1992 to 2004. He was in residence at the Henry Mancini Institute (UCLA) through 2006, was an instructor at UMass and Stanford in their jazz studies departments. He taught at Willamette University in Salem, Oregon, and he currently teaches arranging and improvisation classes at Vandercook College.
Mr. Seidenberg's 'Winter Variations' earned a German Grammy nomination in 1997 and was performed by the Berlin Philharmonic. In 2001 he was commissioned by the New Century Chamber Orchestra and Paul McCartney to arrange 'Oh Darling'. Danny Seidenberg has played on hundreds of film and TV scores, both as orchestral player  and improvisational soloist. In Los Angeles he also worked with the LA Opera, LA Chamber Orchestra, Long Beach Symphony, Pacific Symphony, Hollywood Bowl Orchestra, and was principal viola of the Pasadena Pops.